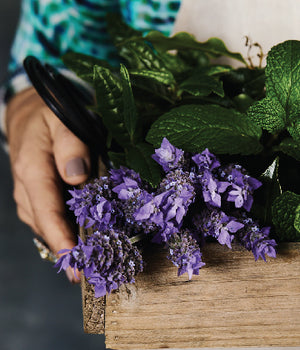 Founder's Story
As a young woman, I continued to push boundaries; becoming a fast-moving marketer, living and loving in New York, Paris, Havana and Norway, diving deep into each culture.
The unlikely culmination of this whirlwind was the idea in 2007 for a tea company called Madame Flavour, a passion project with a mission to surprise and delight tea drinkers. This was a year after the birth of my daughter Sienna. I think now that my choice of tea manifested a desire that started with her arrival; to slow down, ground myself, start to look inwards. Tea has that power.
Discovering the silky pyramid designed specially to infuse these higher quality tea grades was a turning point. Finding a supplier of plant-based pyramid material was the real breakthrough.
This is my passion; bringing together beautiful natural ingredients, turning them into delicious sensory combinations and adding small, gentle personal touches.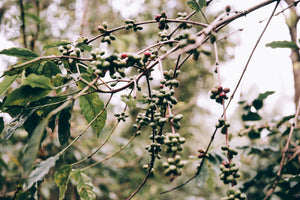 Proudly Australian
Madame Flavour was conceived in 2007 in Melbourne, Australia in the home of founder Corinne Noyes who continues to own the business.
The local team are passionate advocates, bringing the highest standards of service and quality to support many thousands of Kindred Spirits who make our success and longevity a reality.
With a network of suppliers around the globe, and a customer base across multiple countries, the Madame Flavour team work with care and dedication, staying true to our roots and values.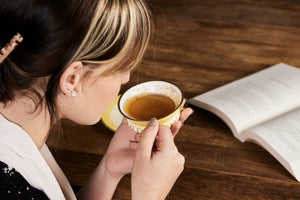 Sourcing
Corinne searches the world for the perfect fresh ingredients; travelling windy roads to renowned mountain tea gardens in Sri Lanka and remote China, strolling cobbled paths through summer fields of lavender in Provence; and coming home to delight in Lemon Myrtle in the northern rivers and Australian Mountain Pepper growing in her very own piece of paradise in Gippsland. 
We build long term relationships.
Each of our key ingredients comes from single origin growers, whose focus is on quality. We have worked with our same favourite Lemon Myrtle partner, Round Leaf Mint grower, our tea packers, printers and designers for more than ten years. 
These long term relationships extend to the tea gardens in Sri Lanka and China; we have been buying our signature black tea leaf from Ceciliyan estate, and our favourite Green Jasmine from the small land holder group in Jiang Xi since day one.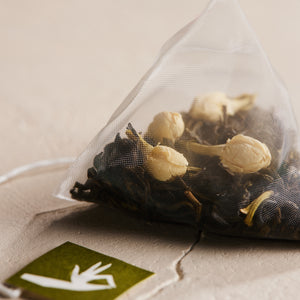 Sustainability
It is a grounding pleasure to see, touch and smell real tea leaves, spices and flower petals through the delicate mesh of our tea pyramids.
Fifteen years ago though, as I was building Madame Flavour, one of my first dilemma's was the discovery that the beautiful pyramid bags of the time were mostly made from nylon.
For me this was a deal breaker, so, I painstakingly researched and finally located a supplier in Osaka Japan, the only one in the world, who was producing 100% plant based Green-pla certified biodegradable material and with whom we continue to work today
That first test reflects our ongoing mindfulness of packaging and the environment; from our Rainforest Alliance certified tea, to vegetable ink printed cartons and our most recent development; the granting of Carbon Inset certification to our packer in Sri Lanka